BARTLETT, Tenn. —
Aerosmith lead singer Steven Tyler has helped open and dedicate a new facility for abused girls in Tennessee called Janie's House.
The new facility is part of Youth Villages, an organization that sits on an 82-acre campus and provides families with emotional, mental and behavioral programs, WREG-TV reported.
The house is named after Aerosmith's 1989 song "Janie's Got a Gun," CBS News reported, which is about a girl who sought revenge on her abusive father.
Tyler said helping even one person will make a difference.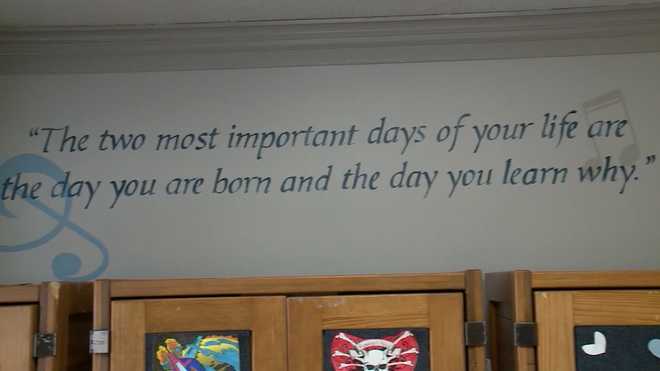 "I'm in a 12-step program," Tyler said. "And when I go to a meeting and I meet some kid in there that did something that I did and I take him aside and talk to him and go, 'Man, if I can do it you can do it.' And I go back to the meeting a month later and that kid's clean, I'm happy. One person."
Tyler donated about $500,000 to Youth Villages through his program Janie's Fund and designed the building's artwork.
The facility will house up to 14 girls at a time to receive 24-hour support and will help up to 30 girls a year who have been neglected or abused.
AlertMe